'Briliance' light installation on Center Rog

The light installation at the opening of the Rog Centre establishes a dialogue with the architecture of the former Rog factory building, the reflections of glass in the new extension and the surroundings.
The changing images of the lights predict that the Rog Center will be a vibrant creative hub, a space of movement and meetings, where we guide ideas into products and everyone is welcome.
The ambient lighting is accompanied by the soundtrack of Argentine musician Leonel Kaplan, which is available with the QR code. It will also be played in the park during the opening events.
The light installation is on display from the 17th of October to the 14th of November 2023, every day from sunset until 10 p.m.
Link to the accompanying soundtrack.
About the author
Aleksandra Stratimirović is a Yugoslav-born artist who lives and works in Stockholm, Sweden. She graduated from the Faculty of Applied Arts in Belgrade and completed postgraduate studies at the Royal Institute of Technology (KTH) in Stockholm, where she specialized in lighting design. Her artworks are placed in public spaces in several cities in Sweden and abroad. Her artworks have been presented in museums, including the Guggenheim Museum in New York, the National Museum in Stockholm and Borås Art Museum. In 2017, her work Circulation was placed in the park next to Gradaščica in Trnovo as part of the festival Lighting Guerilla, which is still on display there.
Poglej še
Lončič Pottery Studio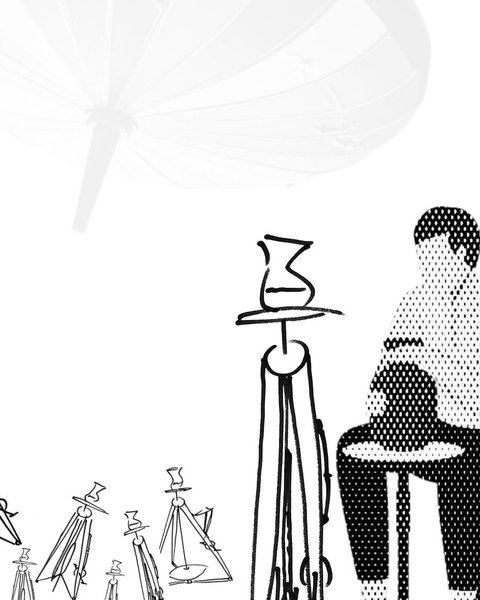 At the Rog Center, a team of young pottery enthusiasts and engineers will develop a portable folding pottery wheel that operates on foot drive. It is intended for users who need a mobile and innovative solution for their creative activit...