Workshop for Children: Fairytale Baking 2
At the fairy-tale baking workshop, we will read recipes with the children, gather and weigh ingredients, mix them with a mixer or by hand, shape various cookies, bake and spread them, and decorate. The treats will be neatly wrapped to make them suitable for gifts.
The workshop is intended for elementary school children (6-14 years old). They will prepare the ingredients, weigh the appropriate amounts, mix and shape cookies (with a rolling pin, molds, hands...), decorate them, and prepare gift packages.
The mentor at the workshop will be Nina Barbič, who has been expertly preparing her own bread and pastries for two decades. In recent years, she has focused on the art of using sourdough, continually enhancing her knowledge.
You can sign up your children through the form below.
Poglej še
Paxia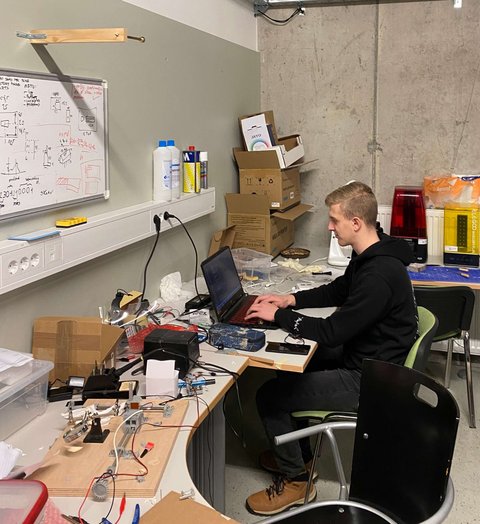 The Blue Voyager unmanned aerial vehicle is used for automated sampling of water sources and analysis of samples during flight. Behind the product is the startup Paxia, which consists of students Domen Trontelj, Tilen Šket and Rok Hladin...