Join us in creating an extensive tapestry in the textile lab. We aim to create a large collaborative project, manually stitching an image that represents the story of the Rog Center. In the past, tapestries have conveyed dramatic narratives, serving as prompts for contemplation and entertainment. Our tapestry will feature scenes from the times of the Rog factory, creators from various artistic fields represented by the Rog Center, surrounded by the architecture of Ljubljana and the Slovenian landscape with its flora and fauna. Our vision is to co-create as a community, so we invite everyone who wants to creatively contribute to the beginning of our story and enliven our empty walls.
You can choose a segment that you'd like to create and creatively embellish. Once all segments are completed, the textile lab staff will sew them together into a large quilting tapestry.
The workshop is open to all interested in quilting, a wide range of textile decorative techniques, tapestry making, and large wall art. With the help of the entire textile lab and resident Lee Kirstein, you'll receive basic knowledge of sewing, embroidery, quilting, and tapestries in general.
You can sign up via the following link.
Poglej še
JSP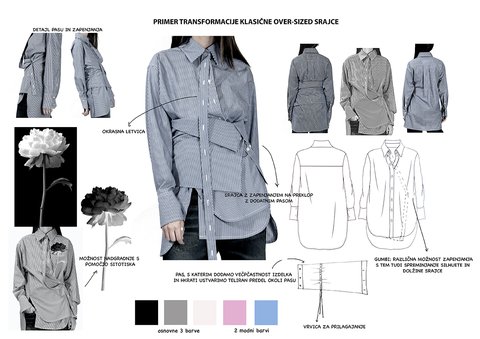 The fashion industry addresses a mature woman with idealized youthful concepts of clothing that do not meet her needs. That is why fashion designer Jelena Proković from the JSP collective will offer women after 50 years a stylish platfor...