Porcelain Christmas Ornaments
Everyone are welcome to a festive workshop for making porcelain Christmas ornaments. Different generations will come together in the ceramics lab and create Christmas ornaments from porcelain. You will learn to handle porcelain, combine colors, and shape the ornaments. Later, these ornaments will adorn your home.
The workshop is intergenerational, designed for children to create together with their parents, grandparents, and more. It encourages creativity and manual skills, allowing participants to familiarize themselves with porcelain as a material, learn the basics of clay modeling, and the technique of rolled slabs.
Mentors for the workshop will be Brigita Gantar, the head of the glass-ceramics lab at the new Center Rog, and Barbara Gogala. Brigita graduated from the Academy of Fine Arts and Design Ljubljana in 2021, specializing in Unique Design. Barbara, with perseverance and lifelong learning, transitioned to ceramic design from other professional fields.
You can sign up through the form below.
Poglej še
Urška Sadar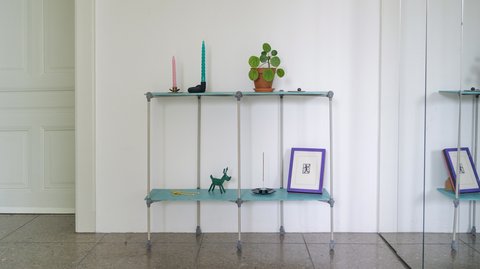 Designer and architect Urško Sadar is interested in the connection between modern and traditional techniques, exploring unpredictable forms and designing objects with added value. In the project she will be developing at the Rog Centre, ...