From the book to the table
What to put on the table when inviting friends or family over can sometimes be the most stressful part. Hosting a gathering around the table should strike that sweet spot between splendid and simple, with the food reflecting a mix of beauty and casualness, nonchalance and elegance, all the while loudly expressing how much we love the people we're hosting.
This workshop is intended for social food enthusiasts and culinary enthusiasts who may run out of ideas and skills for relaxed gatherings with friends and family over food and drinks. Its goal is to acquire knowledge and gain confidence, learning optimal combinations and effective solutions for spontaneous get-togethers with fine food and a glass of wine.
We will discuss ideas, tips, and guidelines for preparing simple yet effective menus. We will prepare an entire menu and, in the end, enjoy it together, socialize, and toast.
The workshop will be led by Darja Končarevič, the owner of Bazilika and Bife, and the author of the books "Vsi za mizo" (Everyone to the Table) and "Toplo priporočam" (Warmly Recommended). Her wish is for us to start inviting people we love to gatherings without stress and with lots of laughter.
You can sign up via the following link.
Poglej še
Pjorkkala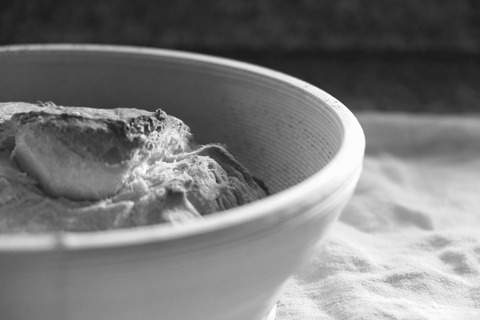 Behind the project stands a collective of young designers Pjorkkala, who critically analyze and actively respond to the challenges of modern society. To promote the once-widespread tradition of baking bread in the local environment, they...