Free Workshop: Embroidery
The workshop is designed to teach the basics of traditional embroidery, characteristic of the Hazara ethnic group in Afghanistan. Participants, including those from foreign environments, will gain interesting ideas on how to use embroidery to create practical decorative items.
The workshop will take place every Saturday and is free of charge. Its idea is to bring traditional embroidery closer to a new society where the participants now live. Since it can be challenging to connect with people in a new environment and some may not yet speak the Slovenian language, the embroidery workshop will help them establish valuable connections.
Rahima Haidari, who will lead the embroidery workshops, learned the craft from her mother as a girl. As a migrant to Slovenia, she understands the challenges immigrants face when integrating into a new environment. Through her embroidery workshop, she aims to provide a pleasant and safe environment where new friendships can be formed while creating beautiful objects.
You can sign up through the following link.
Poglej še
Urška Sadar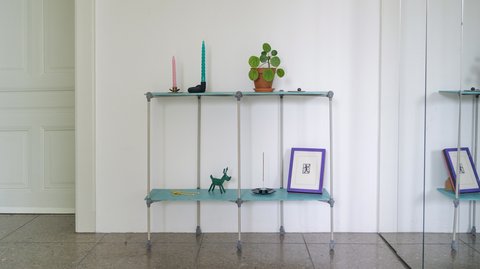 Designer and architect Urško Sadar is interested in the connection between modern and traditional techniques, exploring unpredictable forms and designing objects with added value. In the project she will be developing at the Rog Centre, ...