We will be crafting a simple flower pot stand. The size of the stand is adjustable, so you can bring the measurements of your pot to tailor the stand accordingly. No prior knowledge is required, as we will learn all the steps during the workshop. We'll start with wooden slats, cutting them into suitable lengths. Later, we will explore two carpentry joints: the dowel joint and the cross lap joint. Using these two joints, we will assemble the elements into the stand. Finally, we'll learn how to finish the wooden product with oil.
The workshop is designed for adults and teenagers who would like to create a beautiful item for their home using simple tools and basic knowledge. Jaka Gubanc will be present as a mentor at the workshop. You can sign up through the link below.
Poglej še
Paxia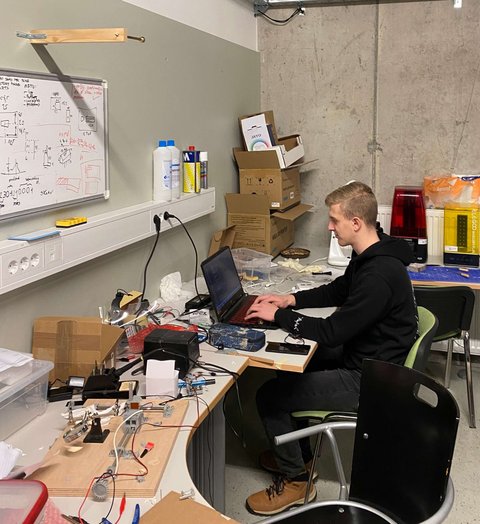 The Blue Voyager unmanned aerial vehicle is used for automated sampling of water sources and analysis of samples during flight. Behind the product is the startup Paxia, which consists of students Domen Trontelj, Tilen Šket and Rok Hladin...