Workshop will be just right to wake up the hodliday spirit in us for cooking, allowing us to delight our loved ones. With Mateja Delakorda, we'll bake a marble cake that beckons us to discover the passionate relationship between chocolate notes, vanilla cream, and cherries. This year, we'll fill those beautiful stemmed glasses with a cocktail for Santa. At the end of the workshop, we'll grab a shaker and mix a deep red drink adorned with white foam (in both alcoholic and non-alcoholic versions).
The workshop is for all culinary enthusiasts, readers of culinary books, fans of the local food scene and various other culinary enthusiasts. You can sign up through the link below.
Poglej še
Paxia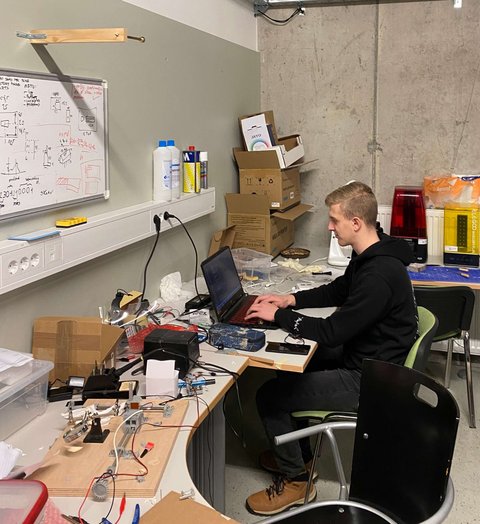 The Blue Voyager unmanned aerial vehicle is used for automated sampling of water sources and analysis of samples during flight. Behind the product is the startup Paxia, which consists of students Domen Trontelj, Tilen Šket and Rok Hladin...