Saturday
11. 11. 2023
11 a.m. - 7 p.m.
Center Rog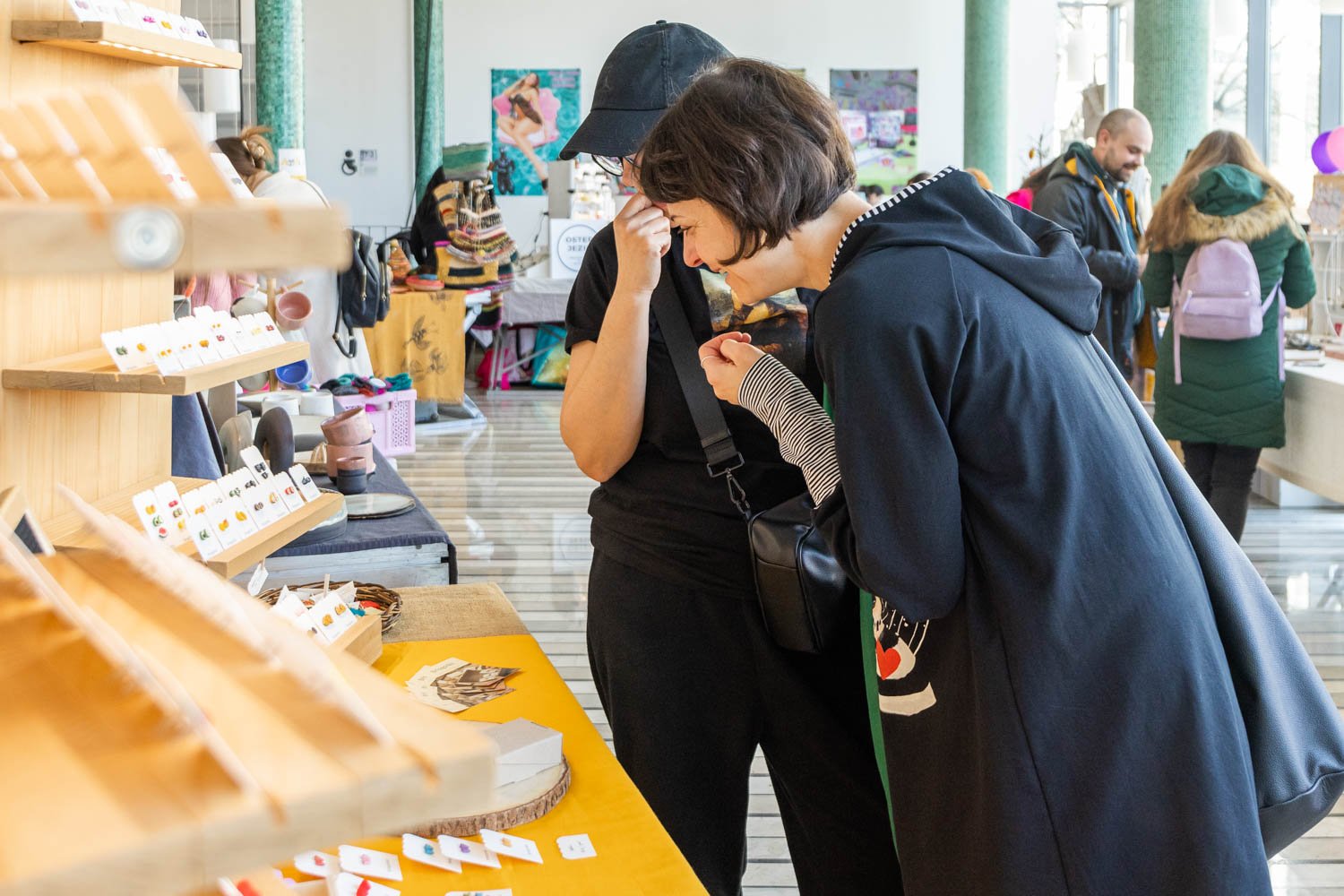 The grand opening of ARTish at the ROG premises will take place on November 11th at 11:00, and the event will last until 19:00.
#artishfamily #artishrog #artishljubljana
PARTICIPANTS:
HIGE, TJAŠA ZALAR - decor
PADME LABEL, BLAŽKA SRŠEN - clothing
MADEBYOCHI, NINA IN MILKO JORDANOVSKI – fashion accessories
PIKIRIKI, TEODORA HEKIČ – fashion accessories
PETIT ATELIER D'URSULA, URŠKA MARC - porcelain
STUDIO REMC, IRENA REMC - illustration
TN GLASS ART, TADEJA NEMČEK – glass products
SAŠA ŽUST - illustration
DIAMANTKA, BISERKA JAR - ceramics
FAMILIJA CRAFT, BARBARA PLAVEC BRODNJAK - ceramics
JALE CROCHET JASMINA BREMEC – fashion accessories
NOTANEARLYBIRD – illustration / decor
NAPLAVINEFINE, BARBARA ČIŽMAN - decor
DALIDA'S. LEA MADARASI – jewelry
SOULANA, ANA CVENKEL – fashion accessories
MOJCA FO, MOJCA SEKULIC - illustration
URIKURI, URŠKA JURŠIČ - illustration
JOLLIE BLUEBEAR, IVA HERMAN - illustration
SANJYAMCERAMICS, SANJA MANOJLOVIČ - ceramics
NINAROZINA, NINA LOGAR - clothing
PODOBE ERIKA Č. JUG - decor Wiktoria Mańkowska – illustration / fashion accessories
ATELJE LELA, NINA DEČMAN - ceramics
FLORORO, MATEJA PODKRAJŠEK – natural products
SILKI, FLAVIJAN TEKAVEC – hair care
BRLOGARKA - jewelry
DOMAČE IGRAČE PRIMOŽ ROJC – wooden products
TRICIKEL, IZTOK ŠTRUKELJ – fashion accessories
BILLIE & FRENK STUDIO, AJDA MIŠKA - furniture
PASJE OVRATNICE TINA TINA SEVER – pet products
LUBLANSKA ŠPELA KOSELJ – clothing / jewelry
BOW CANDLES, LOTTI GOSTIČ – decor
USTVARJENO NA PODSTREŠJU, KLAVDIJA ZUPANC - graphics
BLANKA BLINX ART, BLANKA KRIŽ - illustration
MK GLINA, KRISTINA MATIČIČ - ceramics
MIAMO – children's products
UNIKATNI NAKIT ANA BUČAR - jewelry
BERWOOD MARKO BERTONCELJ – wooden products
TEART, TEA PRISTOLIČ - paintings
TAKOMEHKO, KATJA URŠIČ – home accessories
FINA GLINA, DEJA HAUPTMAN - ceramics
PATSY, ERIKA FELICIJAN - clothing
organization: ARTish, center ROG
________________
The Rog Factory, a symbol of the iconic Rog bicycles, is the most significant part of 20th-century industrial cultural heritage in Ljubljana. With the renovation project and the program of the Rog Center, we aim to preserve the factory building in its original function: in the future, it will operate as a public production space of the 21st century, dedicated to the cultural and creative sector, with a focus on craftsmanship, applied arts, and design.
The Rog Center is a modern workshop space open to everyone who enjoys creating with their hands, regardless of knowledge and age. Nine production workshops (referred to as labs), which are the heart of the facility, provide a space for learning and utilizing both traditional and contemporary digital technologies. Here, you can engage in concrete and tangible challenges, from repairing various items to improving and creating new, innovative, and socially beneficial products. The Rog Center also houses 19 project studios and five residential apartments, in addition to a branch of the Ljubljana City Library, the Rog Library, a large exhibition and event hall, a café, a bistro, and a restaurant, along with several stores offering local products. In front of the Rog Center, there is a large public park, and comfortable drop-in corners on all floors provide spaces to relax, work, or socialize at any time.
________________
ARTish - Creative Festival with a Sales Exhibition of Original Works
ARTish is not just a space where creators gather. It is a place where passersby can rest their eyes, fill up with creative energy spread by unique works, learn something new, indulge themselves, and chat with ARTish enthusiasts.
ARTish first opened its doors in December 2011, with a four-day event in the abandoned underpass of Ajdovščina in Ljubljana. Since then, the ARTish project continues with its mission. From March, traditionally starting the season at Kino Šiška, until the end of October, every rainless Saturday on Gallus Embankment along the Ljubljanica River becomes a gathering place for creators, artists, and many who live art every day. It provides them with the opportunity to exchange ideas, opinions, and support each other in their work.
ARTish is a unique opportunity for artists, creators, and crafters to present their unique works to a broader audience, invite their customers and friends, socialize with fellow artists, and spend the day in the company of wonderful and creative people! We take care of excellent organization and communication, promote each participant individually, capture each event with photos that participants can use for their promotional purposes, provide advice if needed, and connect with media and others who wish to contact specific ARTish participants.
ARTish has also expanded to the beautiful town of Radovljica, where you can find us every Thursday in July as part of the Taste Radol'ca events and during the festive December when we transform Radovljica Manor into a colorful fairytale of unique creations.
Poglej še
JSP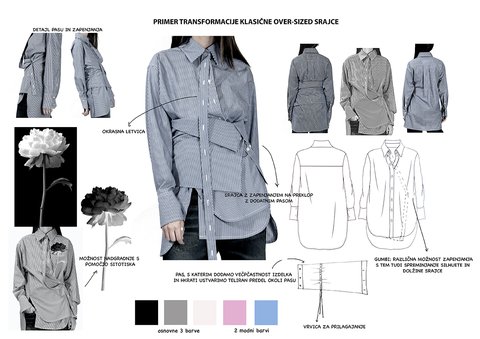 The fashion industry addresses a mature woman with idealized youthful concepts of clothing that do not meet her needs. That is why fashion designer Jelena Proković from the JSP collective will offer women after 50 years a stylish platfor...